Thailand Business
Why do business in Thailand?
Ranking the world's forth most attractive nation for foreign investment in a survey by the UN Commission for Trade and Development in 2004, Thailand is a perfect destination for investment. Here are the country's top ten advantages:
Gateway to Asia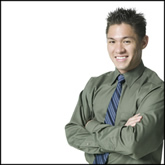 Thailand enjoys a strategic location right at the heart of Asia íV home to what is regarded today as the largest growing economic market. It serves as a gateway to Southeast Asia and the Greater Mekong sub-region, where newly emerging markets offer great business potential. From Thailand , it is convenient to trade with China , India and the rest of Asia.
Hub of ASEAN
Aside from its excellent location, Thailand has the reputation of being one of the founding members of the ASEAN. Being the center of economic cooperation between ASEAN member nations, Thailand has trade access with this continuously growing market, with products from Thailand easily capable of reaching the region's 500 million people. and much more!